Results from Mickley Hall Shooting School 03/08/2019
Well Ladies yet another fine sunny dry day got us all in the mood for taking on the sporting layout designed by Scott Barnett.  There were plenty of challenges ahead as a mixture of simultaneous pairs, going away, driven, diving, looping, flopping, 30 yards away, FUG and a few FLF (fast ones)!
Special thanks to Miles Machin, Paul Elllis and Steve Randles who were on hand to coach on the tricky stuff as usual.
Steve Randles from Shoot SP gave an interesting talk on eye dominance and was very supportive of ladies who found themselves needing advice.
Scott Barnet covered the Myths behind the Best Cartridge war and concluded "try them all shoot what is comfortable for you" they will all break clays! He also touched on the new products from Eley which are being developed for the future and encouraged the Ladies to go to the Caesar Guerini demo Stand and try out new guns.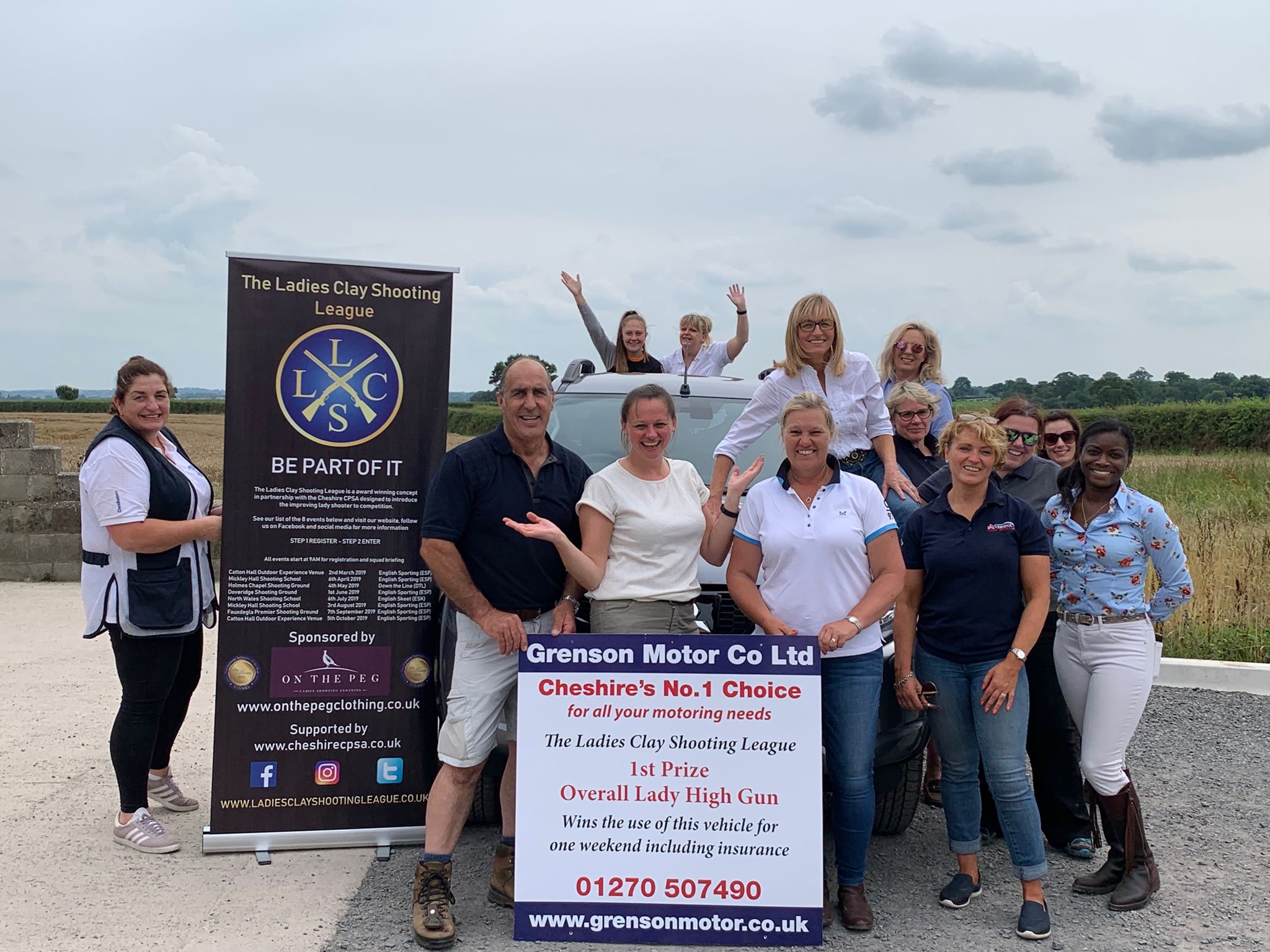 High Gun
CONGRATULATIONS to Chiara King who shot her way to the top of the score board to take High Gun with an impressive 69/75. She claims the use of the Mitsubishi L200 for a weekend kindly sponsored by Grenson Motor Company she will also receive her High Gun Prize from On The Peg Clothing
Congratulations also to the other prize winners, please find the full Individual and Team results in the tables below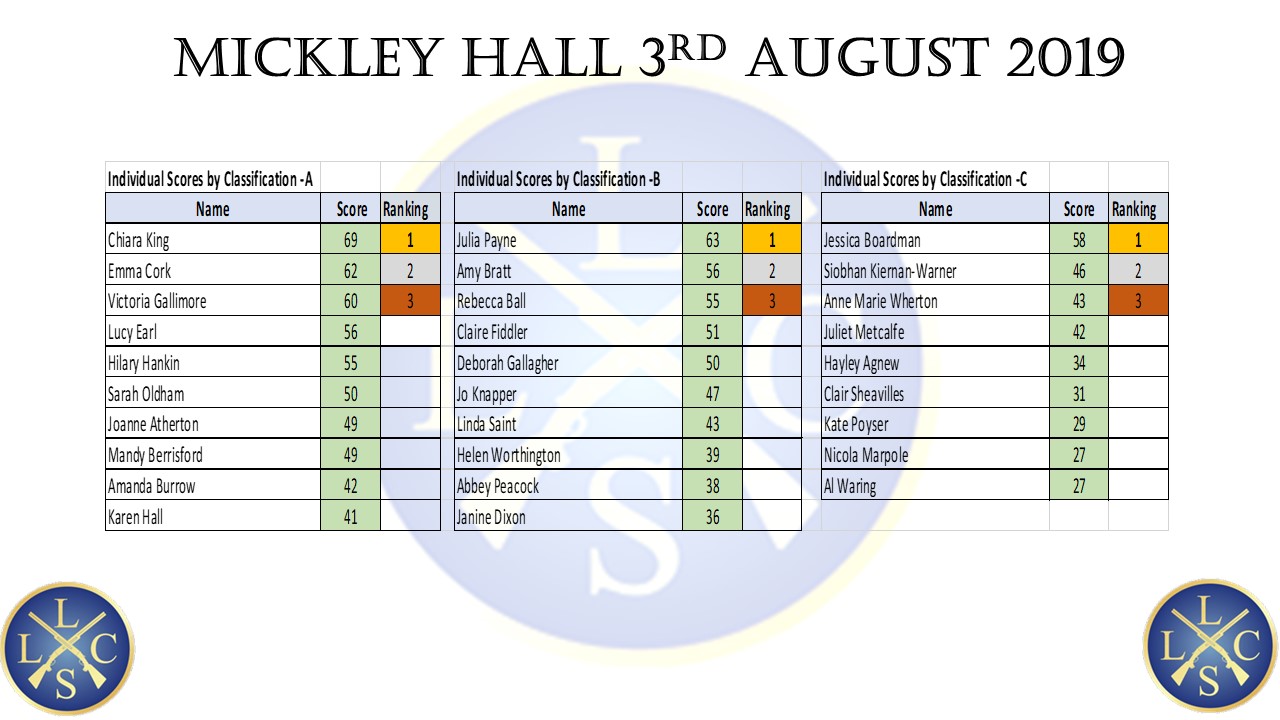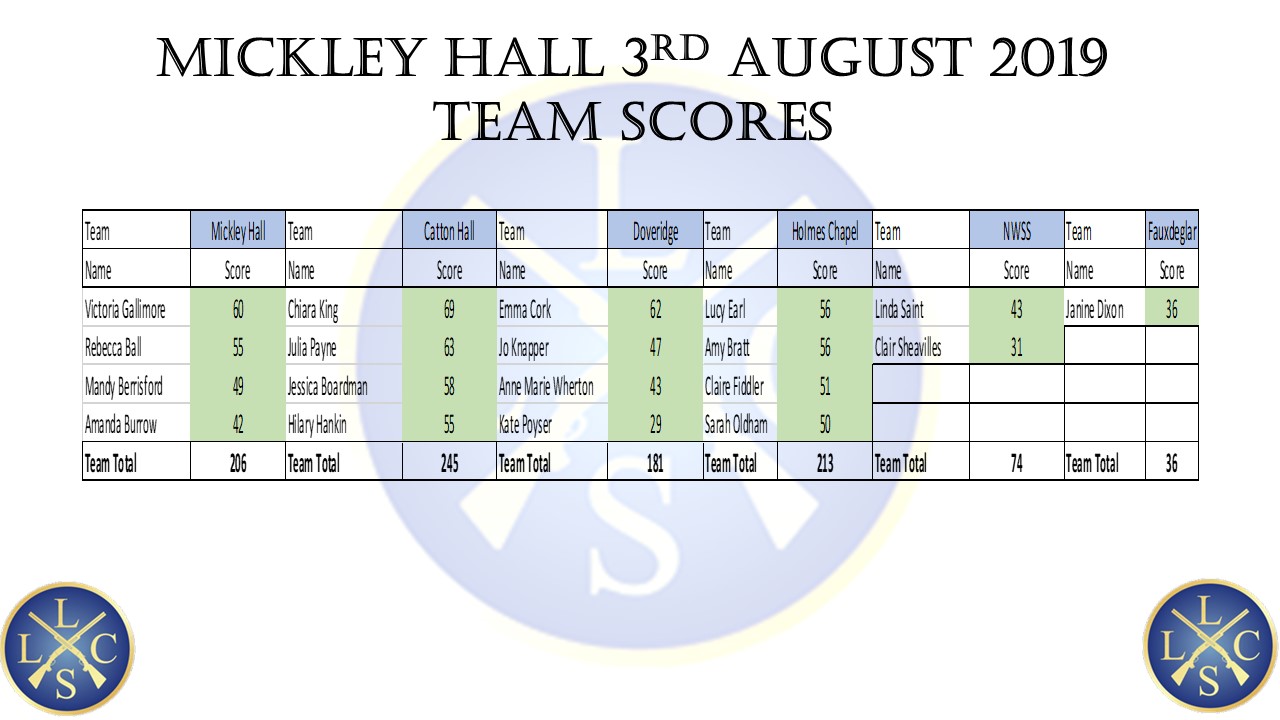 Team Award
CONGRATULATIONS – Team Catton Hall you just smashed it to take the Top team and are now ahead in the League's Top Team Event
Please find the full Individual and Team results on the tables below.
All Award Badges will be given out at Fauxdegla Event 07/09/2019