RESULTS FROM DOVERIDGE CLAY SHOOTING GROUND 01/06/2019
A record Entry of 40 ladies descended on the beautiful Grounds at Doveridge and yet again the sun was shining, and the day warmed up with smoking barrels producing some very Hot Scores!
Stephen Bramley produced a "Tricky Thinking" course where the ladies were pushed out of their comfort zones here are some of the set course challenges
"Full use of Gun" "Left to Right and Right to Left RABBITS" "Driven Overhead" "Incomers" "quartering left and right" "Simultaneous Pairs" "Midi's" "Far out Teals" and "Far out Crossers"
The variety of targets left coaches Miles Machin, Paul Ellis and Becky McKenzie plenty to do, this is where guiding competitors through as many different targets as possible really helps and keeps up their confidence.  Once again, the support from Everybody including the Lancashire and Yorkshire Ladies continues and two new members from Staffordshire and Derbyshire had their first experience with LCSL – Thank you All
HIGH GUN
CONGRATULATIONS go to Sarah Oldham who took High Gun with a 67 and she will receive her Prize from Sorrel at On The Peg Clothing.
Eight other ladies also hit above 60 and many achieved personal bests from highest scores to straitening a stand, smashing a rabbit or two, Oh and that dreaded word to overcome LEAD!!!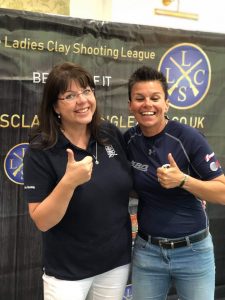 TOP TEAM
TEAM CATTON HALL took the team event in fine style by a clear 14 clays and only 1 clay separated Holmes Chapel from Mickley Hall.  The Team event is becoming exciting this year as Mickley Hall have now a bit of work to do to retain the TOP TEAM Trophy!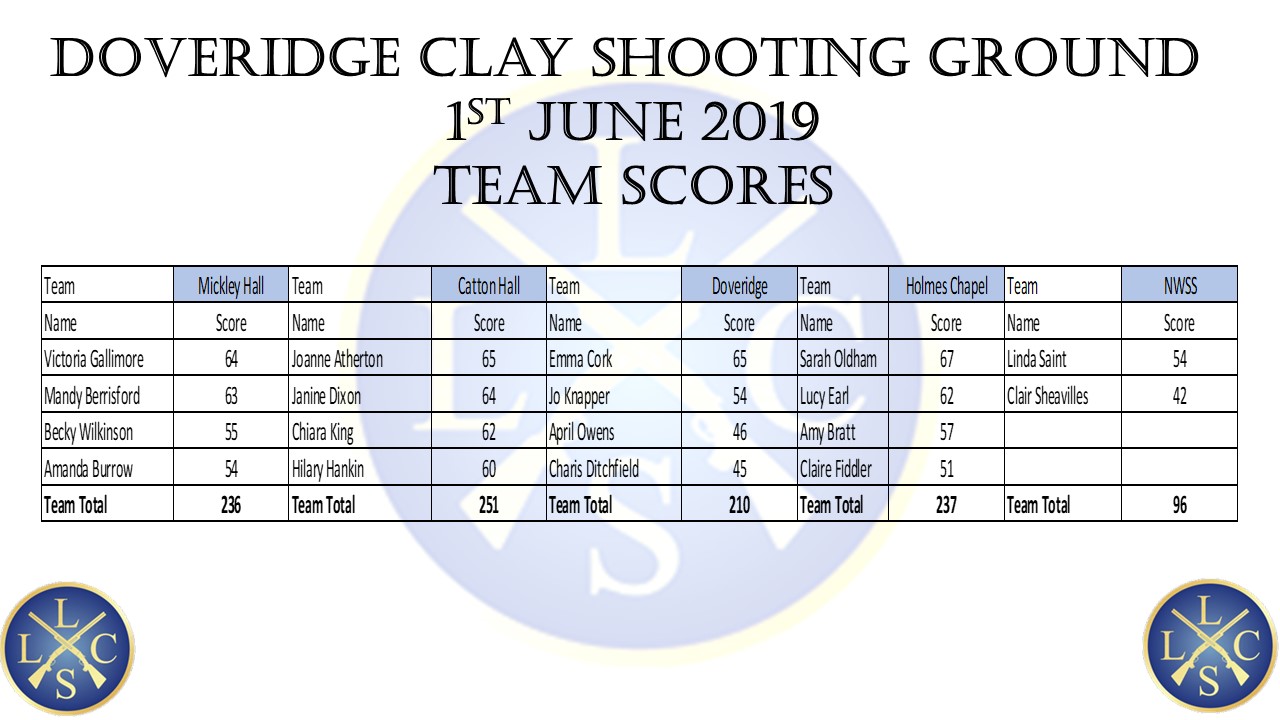 LAST MONTH – HOLMES CHAPEL DTL
Last month saw Sarah Milroy take High Gun and Holmes Chapel take the team event, by only 5 points here are the top 4 scorers Sarah Milroy, Sarah Oldham, Lucy Earl and Amy Bratt