Description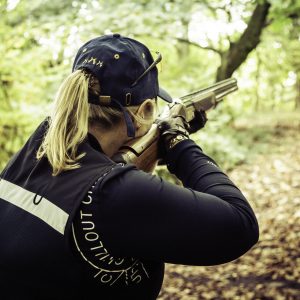 | | | |
| --- | --- | --- |
| Catton Hall Outdoor Experience Venue | 5th October 2019, 9am start | English Sporting (ESP) |
"Firing Fizz & Fantastic Friends"
All competitors at our final event will receive a goody bag
Hands on stuff with "On The Peg Clothing" and "Zoli Guns"
Star Coach Becky Mckenzie
As the league events progress throughout the year those ladies who accumulate 4 ESP events out of the 6 ESP available are eligible for the league table final prize awards
The Team award will go to the team with the most wins from all 8 events Thus making it a tight fight to the finish. Current positions are Catton 3 Mickley 2 and Holmes chapel 2
We are running a Pool Shoot for the 3 Classifications A B & C top score in each class wins a prize
ORDER OF THE DAY
9.am Breakfast and meet the squad
9.30am badge awards from Fauxdegla
9.40am intros from Zoli Guns and Becky
10.am Get Shooting!!!
BE PART OF IT!